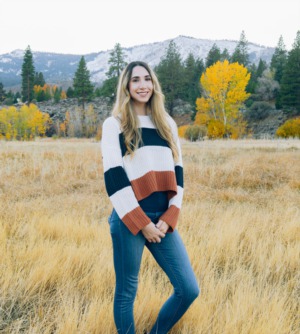 Testimonials
Meredith did a great job helping us through the home buying process and the rest of the Craig Team was professional and helpful with timely responses on issues that had a suspense date. We are first time buyers and without their help this process would have been a nightmare! Thank you for your hard work and dedication!
Tyler Plake
We worked with Meredith on the purchase of our Minden, NV home. She made the transition from moving from out of state so much easier then we thought possible, even with lots of bumps in the road she was consistent and helpful and helped guide us in the right direction. We are now a month in to owning our new home and couldn't be happier. Without knowing the areas all too well it was extremely nerve wracking not knowing where to go or look, she took our ideas and dreams of what we wanted and turned it into a reality. Our family is so grateful for the kindness and attention to detail we were shown by Meredith and will be sending friends and family in her direction in the future.
Tiffany Dorak
We want to thank Meredith and her team at Craig Team Realty for making our dream of home ownership in Reno a reality. Meredith listened thoughtfully to our wants and needs and was able to zero in on the type of home we were looking for. Since we are not from the area, we relied on her knowledge of the various neighborhoods in Reno to find us the perfect home in our desired neighborhood. She quickly succeeded in doing just that! She was energetic, professional and super responsive to our many questions. We thank you and look forward to becoming part of your community.
Wilson Townsend
I am trying to buy a house and Alicia at Craig Team Realty and Meredith are awesome. Alicia is being very patient with us since we have a lower credit rating. She is doing everything she can to get us financed or getting us in touch with someone who can. She is doing it on our timetable and I would recommend her for any of your house needs.
Kandy Long
The Craig team is well organized and responsive. This was my first home buying experience. While I felt somewhat overwhelmed, Meredith and the team were always there to provide answers.
DmitryT
More Testimonials