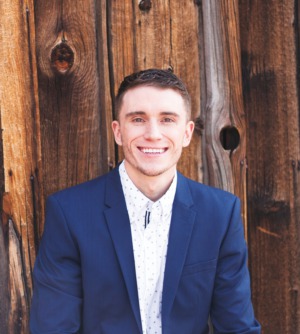 Born in South Lake Tahoe, Matt has a love for Northern Nevada. He attended Santa Monica College while studying photography.
In 2016, Matt moved back to Northern Nevada, making his home in Reno and pursuing a future in real estate. His desire to help people and love for his community was the driving force behind Matt's decision to become a Realtor.
Matt's enthusiasm and commitment make him an amazing asset to Craig Team Realty, and he is eager to share his knowledge with you.
Testimonials
Matt lynch with the Craig team in Reno is the guy you want on your side when wanting to buy or sell a home! He is responsive and easy to talk to and work with. I highly recommend him and will be going to him for any future business! Thanks for being awesome!
Kelsey Henderson
Matt lynch with Craig team reno gave me the best experience when helping me find a future home! His response time was immediate. There is no one else I would trust with future business but him!
Julia Higgins
I had heard that buying a house was hard these days. Matt directed our negotiations and secured the home we wanted. That wasn't so hard. Thanks Matt
Karen Beck
Matt Lynch is the best! I have known him for a real long time, I would recommend him to anyone looking for a solid honest Realestate agent. He will meet all your needs and go above and beyond for all of his client's.
YouKnew
Matt Lynch is super knowledgeable, helpful and responsive. I had so many questions when selling & buying my house and he helped me answer all of them. He also explained the process to me and I could tell he had my best interest in mind. He makes you feel like you are in it together! He is the best agent in town. He will fight for you to get the best deal, more money in your pocket and their marketing is a cut above the rest. If you want a smooth and fun real estate experience go with Matt Lynch!
Jennifer Van Gorden
More Testimonials