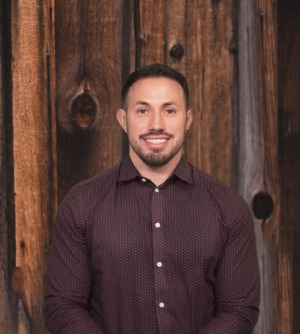 After proudly serving in the United States Army and serving three tours in Afghanistan, Martin was ready for a career where he could combine his love of Northern Nevada with his passion for helping others. This led him towards his career in real estate and has since been providing his clients with attentive, professional, and responsive service.
A family man first and foremost, Martin and his fiancée love to fill their free time experiencing the local culture. A strong love of the outdoors, an appreciation of great weather, and a willingness to embrace the various high desert seasonal changes, the couple enjoy hiking through the Sierras, taking day trips to Lake Tahoe, and bicycling through Midtown. A big supporter of local business, Martin likes to escape to the area's unique restaurants in the evening and is known to participate in the occasional wine walk.
As a native Nevadan, Martin is truly invested in this region. He is dedicated to being a knowledgeable, trustworthy advocate for his clients in securing their biggest investments.
Testimonials
My wife and I were moving here from Texas and called the Craig Team Realty about a house in which we were interested. Fortunately, Martin Candido called us back. He answered our questions, gave us tons of valuable information about the market and showed us the house remotely without hesitation. Even though that house did not work for us, my wife and I immediately appreciated his effort and his honesty and thoroughness and we knew we found the right agent to help us find the right home. Over the next 7 weeks, he sent us new listings and spent the time to understand our needs and wants. And when we finally arrived in Reno/Sparks area, we felt like we already had a friend and agent waiting for us with a clear understanding of what we wanted. Within a month, we closed on our beautiful house. The experience of working with Martin was easy, relaxed and enjoyable. His professionalism, knowledge of the market, his availability and positive attitude made navigating this very tight and competitive market so much easier. We highly recommend Martin Candido and the rest of the Craig Team to anyone.
Willy Driscoll
Realtor Martin Candido was the best. He kept every promise, communicated weekly and set the right expectations. The process of selling a home can be extremely stressful and Martin and his staff did a wonderful job and long distance to boot! I would definitely recommend.
Heidi Kabage