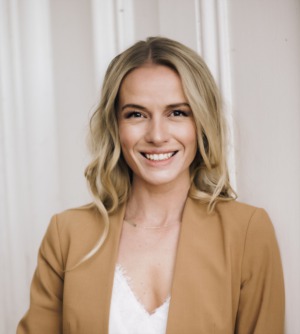 Kate proudly works with Craig Team Realty | eXp. She is passionate about being a genuine and authentic representative for all of her client's real estate needs. She values integrity and her responsibility to the local Reno community.
Kate graduated from UNR with a degree in Psychology/Biology. Equipped with an understanding of human interaction, she followed her natural path in entrepreneurship. Kate was the founder/owner of custom baby goods retail business between Egypt and Ukraine, before moving back to Reno, Nevada.
She is fluent in Russian and Ukrainian, backpacked around 30 countries, lived in Spain, Portugal, and Egypt, and is currently writing a memoir of her life experiences. Now back in Reno, Kate is happily raising her daughter Sophia and excited for the adventures to come!
Testimonials
Kate Duzhenko and the Craig Team provided excellent service and support throughout the home selling process. The photos were phenomenal, the listing was perfect, and Kate went above and beyond to show our home. We always received a quick response when we reached out, and Kate was always ready to reassure us when we had doubts or concerns about our decisions, or about the ups and downs of the sale process. I would highly recommend Kate - and the Craig Team - to anyone considering listing their home.
Ken Blanchard
Kate Duzhenko was a wonderful agent! Super responsive and set up my appts quickly as this market is tough. I would recommend her to anyone looking to buy or sell!
Molly Brown
Kate Duzhenko is a true professional! From her gracious and supportive understanding when we made an offer too hastily, to rapidly putting in our desperate offer days later. She guided us through every step with the most experienced inspectors. She had other professionals readily available should any repairs be necessary. One can have the fullest of confidence in Kate, for a flawless transition to a new home. Even more so, if it has been 30 years since your last purchase. Watch this rising star.
Linda Hendrycks
Kate was an excellent realtor for my buying process for my first home. Short version, she was very responsive any time of day, always made me feel secure and supported when I was nervous, answered all our questions in depth and legit *showed up* anywhere anytime she thought we needed her.
Long version, we met Kate virtually at first because we were located in Las Vegas. At the time we were just exploring some houses on the market. She drove pretty far to walk around the property and sent us a narrated video of what shape the condition was in (which was hilarous and specific). We then chose to work with her, drove up to Reno, and she's been awesome.
When I flew up to Reno and was waiting on my morgtage company, she kept me company, picked me up & checked in often. When I was in Vegas, she attended walk throughs I couldn't make it to and kept me up to date.
Her team was really good and gave me a lot of helpful information. Overall they were great.
Kait Krolik
Very nice building, parking is a bit of an odd set up, but completely worth it because of the staff & the real estate agent I'm dealing with, Kate Duzhenko! She is the best! Very helpful & goes above what's necessary. ????????
R.L.